Office Cleaning Livermore
Serving the Entire Tri-Valley Area
Daily, Weekly, Bi-Weekly & Monthly Services!
Regardless of whether you have a few employees or a few hundred employees, you can benefit hugely from a dedicated company looking after your cleaning needs.
It's important that your office is kept in the best possible condition from both your employees' perspective and from the perspective of any clients and guests visiting your office premises.
Office cleaning is more than just emptying the trash bins, vacuuming the carpets and dusting down the furniture and fittings.
While we do all of that in the normal course of our office cleaning services, we can also do so much more for you.
The following are just some of the other areas where we can help;

Rest Room Cleaning
It's vital that the office rest rooms are kept clean and hygienic for the health and safety of all those who may use them.
Our specialised and professional team of cleaners will ensure every surface in your rest room is sparkling clean as well as making sure that all lavatories and urinals are sanitized and fresh smelling.
We can even deep clean any tiled areas, restoring tile grout to its original glory.
We can also look after the replenishing of soap dispensers and toilet rolls if you need us to – just ask and we will be happy to fulfil all your requirements!
Kitchen Cleaning
Most offices have some sort of kitchen or break room area where employees can prepare their lunch, make a cup of coffee or just sit and eat a sandwich.
This area needs to be a comfortable place to be not to mention clean and hygienic.
As part of our office cleaning services, we can ensure that your office kitchen area is as clean as possible which involves cleaning your kitchen appliances such as refrigerators and microwaves.
Sinks and surfaces, including floors and countertops, will be thoroughly cleaned and sanitized as well as all tables and chairs.
Reception Cleaning
In cleaning your office space, our team will take great care in ensuring that your reception area is the inviting space it should be.
Floors are meticulously cleaned and all surfaces are thoroughly wiped down and polished if necessary.
We can clean any glass areas including doors and windows, leaving them with a welcoming gleam.
Our professional team can ensure that your reception area creates the perfect first impression for employees and guests alike.
Why choose us to look after your office cleaning requirements?
580 Carpet Cleaning is a locally owned and operated business serving Northern California since 1999.
We have the experience to tackle all types of office cleaning and no job is too big or too small.
Our team understands the importance of having a workspace that's kept spotless and free of harmful bacteria.
We can tailor a package to suit your particular needs whether that's a once off deep-clean or a more regular routine.
We use high quality, eco-friendly cleaning products which limit any damage to the environment but produce the best results.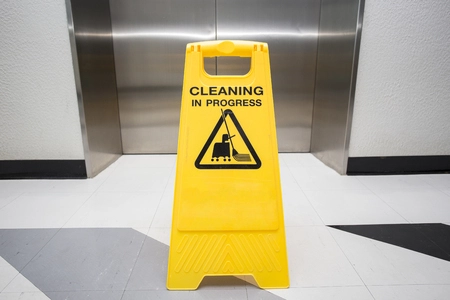 Contact us today to discuss how we can help make your office space a happier, healthier & much cleaner place to be!