Commercial Cleaning Services Livermore CA
When you choose to hire 580 Carpet Cleaning, you are choosing to work with a locally owned and operated business that has been serving Northern California since 1999.
We have come across all types of cleaning jobs and so we have the experience and the know-how to deal with a wide range of challenges.
We provide a high quality, professional janitorial cleaning service which ensures that your premises is always clean and hygienic.
We clean all types of buildings including…
Churches
Schools
Offices
Sport Stadiums
Strip Malls
Salons
ETC

Regardless of the size and type of your commercial premises, our expert team can carry out a wide range of cleaning tasks in the pursuit of a top cleaning result.
To give your premises the gleam it deserves, we can carry the following cleaning tasks:
Buffering floors
Cleaning windows
Vacuuming carpets and spot cleaning
Cleaning restrooms
Polishing and dusting furniture
By carrying these tasks out to an exceptionally high standard, our team can ensure that every corner of your commercial premises is spick and span.
We understand that every premises is different.
While some premises might only need a light cleaning every now and again, others will need a more deep-down, thorough cleaning carried out on a more regular basis.
We can devise the right cleaning package for you by analysing your needs and are willing to carry out whatever cleaning tasks are needed to get the job done.
In addition to proving a high quality commercial cleaning services, we pride ourselves on our ability to get the job done while causing minimal disruption to your business activities.
We recognise and understand the need to be flexible and to cater for the needs of your business around a schedule that suits you.
If hiring an environmentally friendly company to look after your commercial cleaning needs is important to you, then we provide the perfect solution.
580 Carpet Cleaning uses eco-friendly cleaning products to minimise the impact our services have on the environment.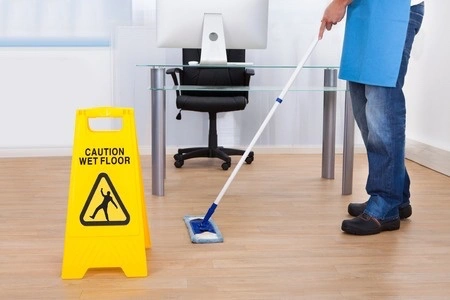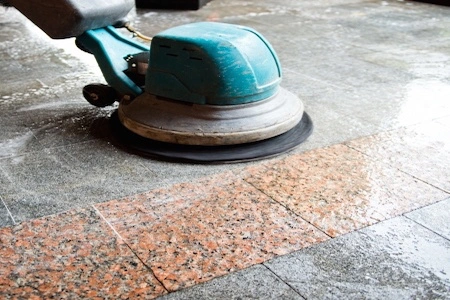 Have a question about our janitorial services? We'd love to hear from you!
Give us a call now and tell us how we can help to keep your workspace a happier, healthier and cleaner place.