We're A Company You Can Trust
Do you remember the day you had your brand new carpets laid?
Can you recall the smell? The look?
The way the carpet pile stood up, all shiny and new?
And how they felt as you buried your toes into the luxurious silky fibers?
Take a look at your flooring now.
Are they looking a little worse for wear?
Are there a few grubby spots and dirty looking stains?
Even though you may vacuum your floors regularly, general wear and tear takes its toll.
No matter how careful you are about systematic cleaning, there'll be deep ingrained dirt, some obvious and not-so-obvious stains, a few spots and perhaps even a little mildew here and there.
At the very least, there's going to be flattened pile and fibers after years of having been walked on.
Whether you're a home or business owner, chances are you can benefit from the services provided by a locally owned and operated cleaning company in Northern California.
Welcome to 580 CC
Servicing Northern California since 1999,  we've seen our fair share of stained and dirty floors, and so we've got the experience and the expertise to tackle all kinds of dirt, spots and stains.
Our services are suitable for both residential and commercial premises, and no job is too big or too small for our team.
So whether your floors are just showing signs of prolonged use, or you need specific stains such as red wine, pet urine, or coffee or tea stains removed, give us a call, and we'll bring our top quality professional equipment to your premises, at a time that's convenient for you.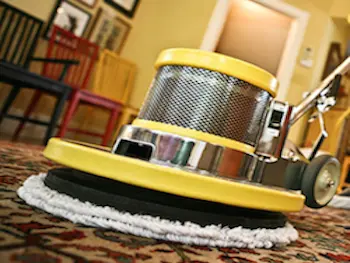 Offering in-home free estimates for all carpet, rug, and oriental rugs. we provide a full range of services in the Tri-Valley area.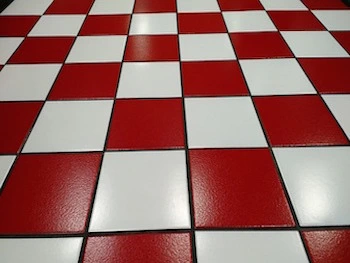 We use pet-safe products and can cater for all kinds of tile and grout projects in Livermore, Pleasanton, Dublin, San Ramon and beyond.
We offer a wide selection of upholstery packages to suit your requirements. We also use the safest methods possible to ensure a job well done.
If you're looking for a Northern-Californian based company, we've got you covered. Our clients include those in the corporate, retail, educational and medical sectors.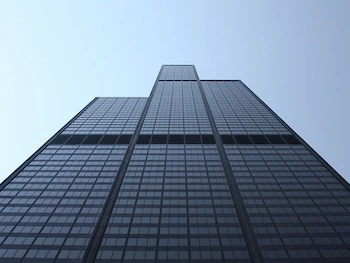 Building Maintenance
From daily janitorial services to post-construction clean-ups, we employ the latest technologies using the finest equipment and we ensure a quality of service that you won't find anywhere else.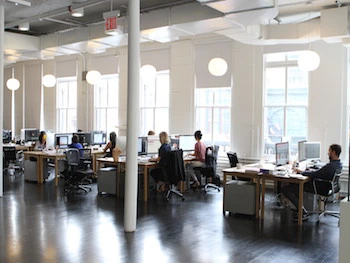 Make a great first impression on your clients and ensure that your employees have a safe and clean work environment.
Why should you get your carpets cleaned regularly?
Even if your floors seem to be clean and fresh, there will be all kinds of dirt, dead skin cells and bacteria trapped within the pile and the fibers beneath the surface.
Visible and invisible stains can be made up of all of the above, together with mold and mildew, and occasionally there may also be a cocktail of dust mites and even ticks or fleas living within the stain too.
Pet owners will also know firsthand how hair and dander from cats and dogs can work its way into all kinds of fabrics, causing all kinds of problems for people with allergies.
Just think, each time you step onto your carpet you're releasing all this into the air, meaning that you and your family, including your pets if you have them, are breathing it into your lungs.
This can be particularly worrying, especially if you have young children who love to play on the floor.
Dust mites are well known for causing respiratory problems, allergic reactions, and skin rashes, so do you really want to take a risk with your health and the health of your children?
We didn't think so.
The best and most efficient way to remove stains, dust mites, ticks, molds and fungi
Ticks can also be a problem, especially if you have a dog or cat. These can fall off your pet and end up deep within the pile of your carpet.
As the typical female tick can lay up to 5,000 eggs at a time, and ticks can be potential carriers of Lyme disease, this can lead to serious problems.
If you do have pets, we'd recommend more frequent cleaning to reduce the chance of ticks becoming a big problem.
And if all this wasn't enough, if your stained carpet is in a humid environment such as a bathroom or kitchen, fungi, and mold which thrive in a moist environment, can take hold.
Once this happens, even regular vacuuming won't stop the colony from growing and releasing harmful mycotoxins.
So with all this in mind, isn't it time you entrusted your carpet cleaning to 580 CC?
We guarantee a fast dry service where your floor(s) will be dry in just 1-2 hours instead of days.
We're the Company You Can Rely On
When it comes to keeping your home looking spick and span, it pays to pay attention to your floors.
Grubby, stained floors can take the shine off the most carefully polished furniture or the most beautifully arranged art.
While regular vacuuming and spot stain removal is important, by booking a professional carpet cleaner, you'll not only ensure that your flooring is clean, but you'll be actively doing something to prolong their shelf life.
Faded colors will be restored to their former glory; the pile will once again stand to attention, and they'll just feel and look much more clean and welcoming.
What's more, they'll be much more hygienic too and you can relax knowing that they're not releasing any unwanted toxins into your home environment.
Number One for Commercial Cleaning 
It's a well-known fact that a well thought out, clean and welcoming working environment can increase the productivity, happiness and overall attitude of your staff.
This becomes even more important if customers spend time on your premises too.
After all, who wants to shop or do business in a dirty environment with stained and dull floors and a general feeling of uncleanliness?
If you have commercial premises in the Livermore, Dublin or Pleasanton areas of Tri-Valley, and you feel that your floors need attention, there's only one company to call, and that's 580 CC.
We're the most trusted company in the area and have a built a reputation for providing a top class service at a price that won't blow your budget.
Our steam extraction process is safe for both humans and animals; leaves no residue, and is extremely quick drying, which allows for little downtime.
Shops, restaurants, bars, offices, medical centers, dentists, schools or public buildings – we service them all so call us on 925-301-8562 now for a quote.
We'll Even Get Rid of Those Nasty Pet Stains
No matter how much we love our pets, we certainly don't love it when they have little accidents in our homes.
Whether you are house training your puppy or you've got a cat that insists on spraying your upholstery, animal smells can taint even the cleanest and well-cared for homes.
What's more, pet urine can leave nasty stains, which become more and more difficult to remove as time goes by.
If you've ever tried shop-bought remedies in an attempt to eradicate pet stains and odors, you'll know many of these are not that effective at all.
However, our pet stain removal process uses a special Pet Urine Neutralizer formulation that can break down the ammonia and other compounds that make up urine to get right to the heart of the stain.
This process is excellent for removing odors and marks to leave your upholstery and carpets clean and fresh once more.
WHAT OUR CUSTOMERS ARE SAYING
I was looking for a Livermore carpet cleaning company and after hiring another guy that didn't show up at my house, I found 580 CC online and I'm so glad I did.
These guys were great to communicate with, they arrived when they said they would and, most importantly, they did an awesome job.
My floors were dry in no time and they used pet safe products, which was important as we have a dog who likes to sleep on our expensive rug!
I've since scheduled in a monthly service with these guys and we get great peace of mind knowing that a great job will be done every time.
Thanks, guys and keep up the good work! John Bennett
Also serving Dublin, Pleasanton & Beyond too
Over the years we've earned a reputation for being one of the most reliable and efficient companies in Livermore.
That said; we also offer our top quality services to residents in the entire Tri-Valley area.
The list of suburbs that we service is below. Contact us now to find out more.
580 CC:
Areas that we Service
Livermore
Pleasanton
Dublin
San Ramon
Alamo
Danville
Blackhawk
Camino Tassajara
Diablo
Norris Canyon
Sunol
Get In Touch With Us Today
If you've got a house or business in Livermore, Dublin, Pleasanton or any other address in the Tri-Valley area and your carpets could do with a thorough and professional clean, why not get in touch with us?
Our customer base is forever expanding and it's not only down to the quality of our cleaning, or even our excellent prices for both standalone services and regular cleaning; it's because we offer the very best in customer service too.
In fact, we'd go as far as to say that our customer service is second to none.
But don't just take our word for it.
Contact us now, either by calling us or sending an email to mike@580cleaningservices.com.