Tile Grout Cleaning Livermore CA
While 580 Carpet Cleaners certainly have a reputation for being one of the top cleaning companies in Livermore, our services aren't limited to carpets.
In fact, we offer a range of cleaning services, including our very effective tile and grout cleaning.
It's the perfect solution for discolored and stained tiles and grout, and offers a way to restore a feeling of freshness and cleanliness to your tiled areas.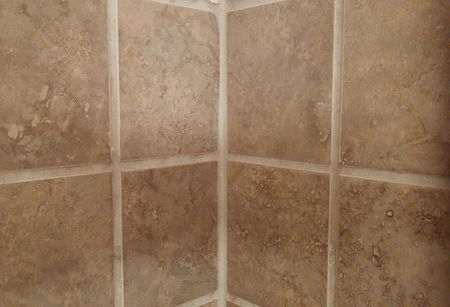 Our Livermore tile and grout cleaning service will ensure that your tiles are squeaky clean
No matter how clean your bathroom or kitchen may appear to be, the whole look and feel can be marred by discolored and grubby tiles and grout.
Not only does it look unappealing, but it's pretty unhygienic too.
There'll be a whole colony of bacteria living in the nooks and crannies both on the tiles themselves and in the grout that surrounds them.
By using our effective steam cleaning process, we blast away the offending bacteria together with grease marks, dirt, and any other unhygienic residues to leave your tiles clean and shiny once more.
We've a reputation for offering some of the most efficient grout and tile servicing so why not give us a call and see what we can do?
We offer the best grout and tile cleaning in the Tri-Valley Area
Not only will we restore your tiles to their former glory in the fastest time possible.
As we use a steam cleaning process without the need for any potentially toxic chemicals, it ensures that our tile cleaning is safe for both children and pets.
Our service can be used on all kinds of tiles, from floor tiles to wall tiles and counter tops.
We will leave your tiles hygienically clean and ready to walk on within minutes.
Get in touch to book our Livermore tile and grout cleaning services
If you'd like to know more about our tile and grout cleaning services or you'd like to book an appointment, simply get in touch with us now by calling 925-301-8562.